The fastest way to raise your level of performance:
Cut your number of commitments in half.
— via James Clear's latest 3–2–1 missive
---
Jack Butcher puts it even more eloquently …
Do!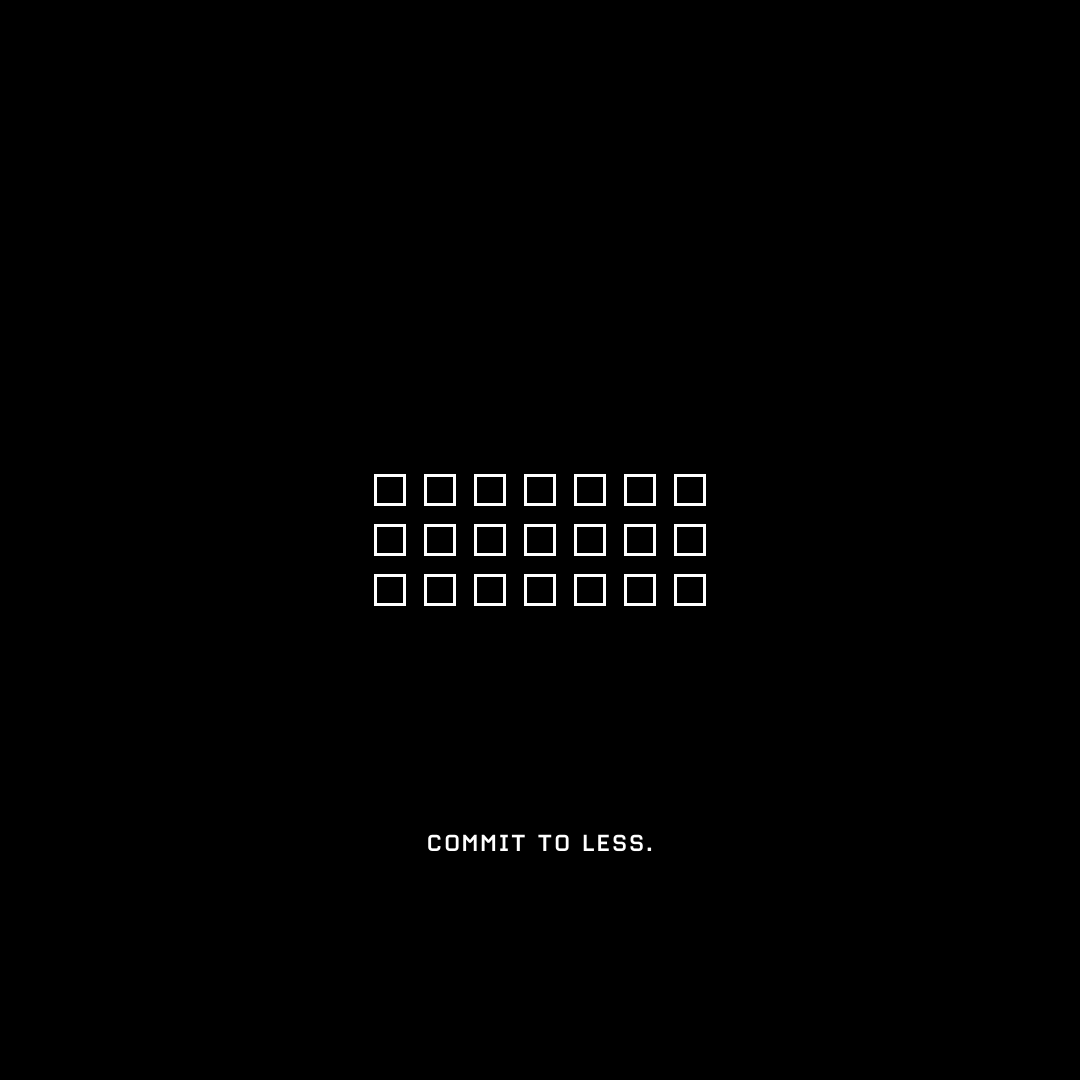 P.S. Subscribe to my mailing list!
Forward these to your friends and get them to subscribe!
P.P.S. Feed my insatiable reading habit.
---