Have been too busy to write and so for the near future, I'll put up photos.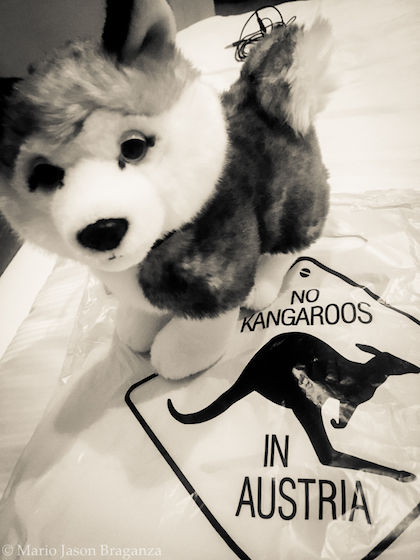 ---
As part of our journey across Europe, Abby and I decided to go husky sledding in Finland.
While my arms ached for days after, I absolutely loved the experience!
And even moreso, I fell in love with the huskies I rode with.
And as we were making our way home, I developed terrible husky withdrawal syndrome. By the time we reached Austria I was miserable :)
Abby, being the loving wife she is, got me this baby husky from a small curio shop in the Innsbruck Altstadt, as souvenir of my time there.
---