This post was first sent to my newsletter on December 19th, 2021.
You really ought to subscribe :)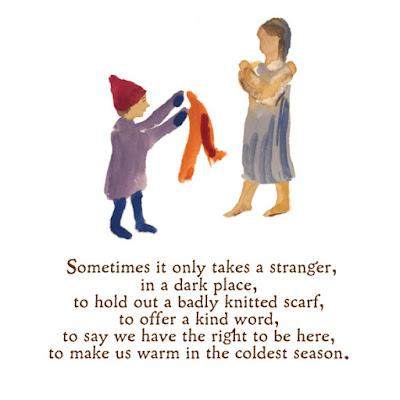 image, courtesy The Toymaker's Journal
---
Lots of links in this letter, because there won't be a work letter later, this month :)
This one is all about, drum roll … Reading :)
You know the drill. Click the headers to wander off to the original articles.
Books I Read Last Month
So Good They Can't Ignore you, is a book I strangely keep coming back to.
Lots to learn about how to build a sustainable career
Needle Points, You need to do the work required to hold a fair opinion. Tablet's long form piece helped me understand vaccine hesitancy.
I finally got tired of waiting for the old man to finish his series, and started reading everything around it, to immerse myself in The World of Ice & Fire This was almost as fun as discovering and reading A Game of Thrones in the late 90s. Only for completionists though. It'll feel like a slog for anyone who is not a fan. If he still keeps dilly dallying, I might have to go watch the TV series next.
And Discipline Equals Freedom, just for that semi regular kick in the pants.
My dirty little reading secret. Folks ask me how I read so much. The answer is when I read for pleasure, I read what I like, when I like, and don't bother completing it if I don't and just dropping it, never to return to it or maybe coming back to it some other time. Also I read a lot more than I list here. I pick up ten, drop seven or eight, guiltily enjoy two to three, and probably feel comfortable listing a couple.
---
The world in which a man lives shapes itself chiefly by the way in which he looks at it, and so it proves different to different men; to one it is barren, dull, and superficial; to another rich, interesting, and full of meaning.
On hearing of the interesting events which have happened in the course of a man's experience, many people will wish that similar things had happened in their lives too, completely forgetting that they should be envious rather of the mental aptitude which lent those events the significance they possess when he describes them …
All the pride and pleasure of the world, mirrored in the dull consciousness of a fool, are poor indeed compared with the imagination of Cervantes writing his Don Quixote in a miserable prison.

— Schopenhauer, The Wisdom of Life (1851)
P.S. And if you haven't read the classic works and if you are new and want to explore the Stoic way of thinking about life, I heartily recommend Ryan Holiday's trilogy for a gentle introduction. The Obstacle is the Way, Ego is the Enemy and Stillness is the key are short yet surprisingly deep and engaging books.
---
Level 4: Syntopical Reading
The final level of reading is about our understanding of a subject more generally. Whereas analytical reading focuses on our comprehension of a specific book, syntopical reading helps shape our opinion and increase our overall fluency of the wider topic through understanding how different books relate to one another. This may sound a little abstract, but bear with me.

"The benefits [of syntopical reading] are so great that it is well worth the trouble of learning how to do it"
— Mortimer Adler

The first step is to begin by deciding the subject we want to tackle (eg: productivity or habit-formation). We can then draw up a bibliography of books on the topic, and select just a handful of them that we believe to be most relevant.

Having compiled the list of books, we can begin reading syntopically. This means reading each of the books analytically and building mental connections between each of them. I try to define common subject keywords in my own words, identify and answer the most pressing questions that the books collectively address, and make an informed decision about the strengths of each author's argument.

"Creativity is just connecting things"
— Steve Jobs

Through syntopical reading we're connecting the best ideas on a subject, which acts as a powerful catalyst giving rise to creative solutions and real insight. It's truly game-changing (when we actually do it).
---
I bet you already know how to read a book. You were taught in elementary school.
But do you know how to read well?
There is a difference between reading for understanding and reading for information.
If you're like most people, you probably haven't given much thought to how you read. And how you read makes a massive difference to knowledge accumulation.
A lot of people confuse knowing the name of something with understanding. While great for exercising your memory, the regurgitation of facts without solid understanding and context gains you little in the real world.
A useful heuristic: Anything easily digested is reading for information.
Consider the newspaper, are you truly learning anything new? Do you consider the writer your superior when it comes to knowledge in the subject? Odds are probably not. That means you're reading for information. It means you're likely to parrot an opinion that isn't yours as if you had done the work.
This is how most people read. But most people aren't really learning anything new. It's not going to give you an edge, make you better at your job, or allow you to avoid problems.

"Marking a book is literally an experience of your differences or agreements with the author. It is the highest respect you can pay him."
— Edgar Allen Poe

Learning something insightful requires mental work. It's uncomfortable. If it doesn't hurt, you're not learning. You need to find writers who are more knowledgeable on a particular subject than yourself. By narrowing the gap between the author and yourself, you get smarter.
---
You can't get where you want to go if you're not learning all the time. One of the best ways to learn is to read.

Reading habits don't need to be complicated, you can start a simple 25 page a day habit right now. While it seems small the gains add up quickly.

Above all else remember that just because you've read something doesn't mean you've done the work required to have an opinion.
and also
Quit Books

Bad books are a grind. Good books almost read themselves.

When you pick up a good book you feel it instantly. Not only are they well written and packed with ideas and insight, but they're well organized. You want to read the next page.

Start books quickly but give them up easily. One of the biggest things that holds people back when reading is our desire to finish what we start. Good books finish themselves. You can't put them down. Trying to finish a bad book, on the other hand, is like walking through the mud with a wheelbarrow full of bricks. Life is too short.

When it comes to reading, you don't need to finish what you start.

Once you realize that you can quit bad books (or reading anything for that matter) without guilt, everything changes. Putting a bad book down creates the opportunity and space for a great book.

Skim a lot of books. Read a few. Immediately re-read the best ones twice.
---
That's all for now, folks. See you in the new year!
But before I go, this beautiful Gaiman poem (the pic above) reminds me,
Sometimes it only takes a stranger, in a dark place,
to hold out a badly knitted scarf, to offer a kind word, to say
we have the right to be here, …
So, this Christmas …
I'm grateful, you're a part of my life.
I'm grateful, you've made me a part of yours.
I'm grateful, you've given me the right to belong to your world!
I wish you be happy, I wish you love, and as ever I wish you warmth!
Merry Christmas!
P.S. Subscribe to my mailing list!
Forward these posts and letters to your friends and get them to subscribe!
P.P.S. Feed my insatiable reading habit.
---