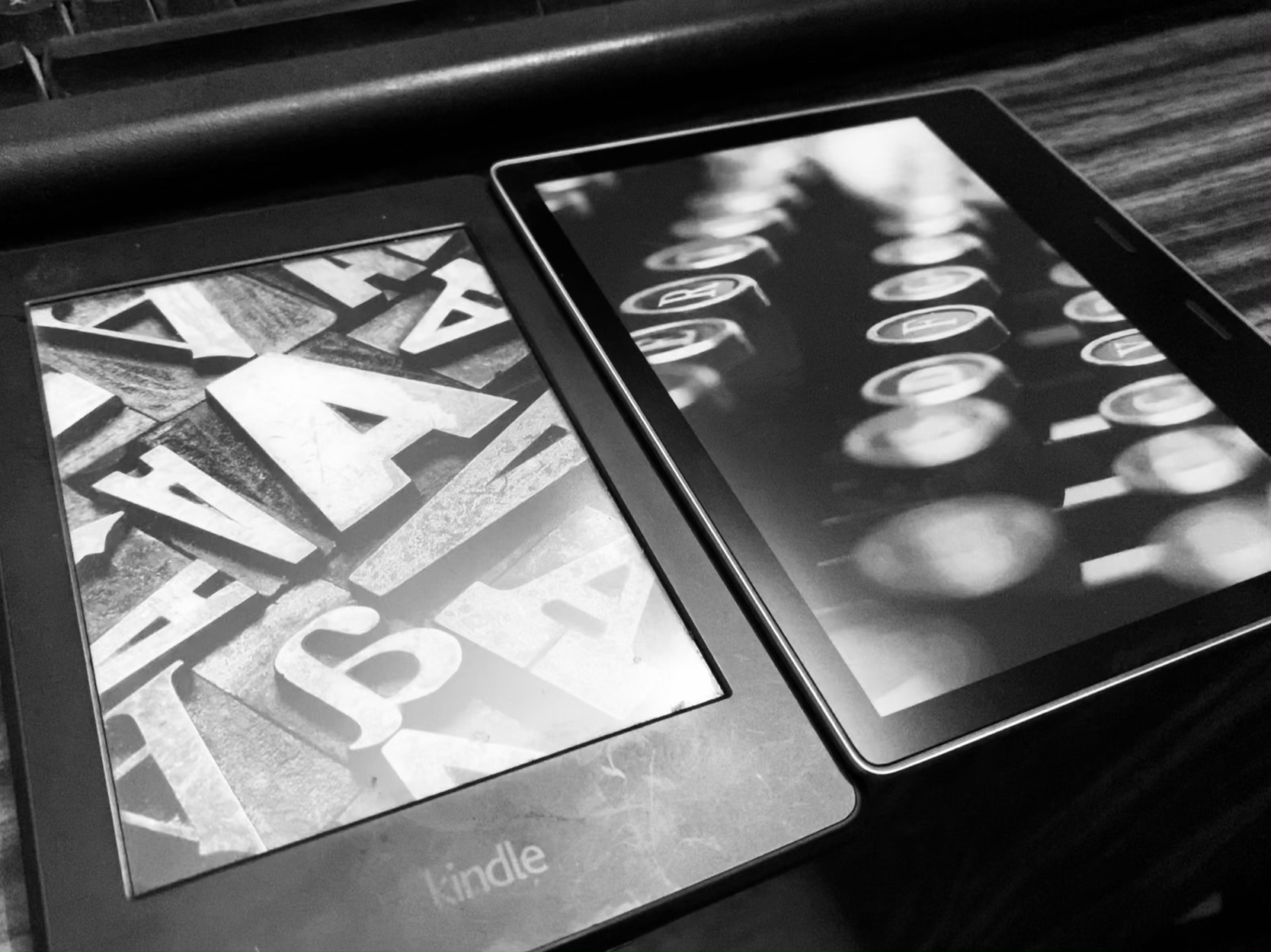 The old Paperwhite, is on the left. The Oasis is on the right.
---
I ran out of space on the 8gb Paperwhite and so grudgingly went and paid extra for a 32gb Kindle Oasis. This was before a friend pointed out that even the Paperwhite now has a 32gb variant.
Now what?
I decided to use the Oasis, so that I could lay my hands on the best e-ink reader Amazon makes for a week and then exchange it for a new Paperwhite.
I got it.
I used it.
And decided within a day, that I was not going back to a Paperwhite, ever.
I realised that the Oasis, to me, is not a "premium" device.
What it is, is a Hole Hawg …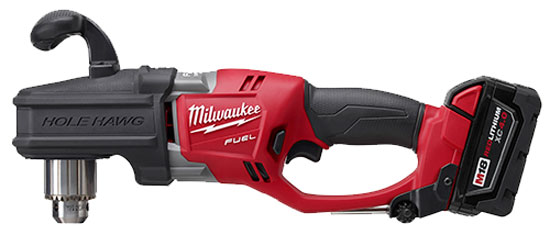 The Hole Hawg is a drill made by the Milwaukee Tool Company. If you look in a typical hardware store you may find smaller Milwaukee drills but not the Hole Hawg, which is too powerful and too expensive for homeowners.
The Hole Hawg does not have the pistol-like design of a cheap homeowner's drill. It is a cube of solid metal with a handle sticking out of one face and a chuck mounted in another. The cube contains a disconcertingly potent electric motor. You can hold the handle and operate the trigger with your index finger, but unless you are exceptionally strong you cannot control the weight of the Hole Hawg with one hand; it is a two-hander all the way. In order to fight off the counter-torque of the Hole Hawg you use a separate handle (provided), which you screw into one side of the iron cube or the other depending on whether you are using your left or right hand to operate the trigger. This handle is not a sleek, ergonomically designed item as it would be in a homeowner's drill. It is simply a foot-long chunk of regular galvanized pipe, threaded on one end, with a black rubber handle on the other.
The Oasis is my Hole Hawg for reading.
It is lopsided, but it helps me hold it better and for longer.
It is extremely responsive.
It is much, much, much faster than any e-reader I have owned.
The glass screen is much better than plastic, both to see and to use.
Touching, swiping, highlighting, shuffling books, file transfers … it handled everything I threw at it without breaking a sweat.
If you read as much as I do, the Hole Hawg Kindle Oasis, is a worthy investment.
P.S. Subscribe to my mailing list!
Forward these posts and letters to your friends and get them to subscribe!
P.P.S. Feed my insatiable reading habit.
---